Who Are We?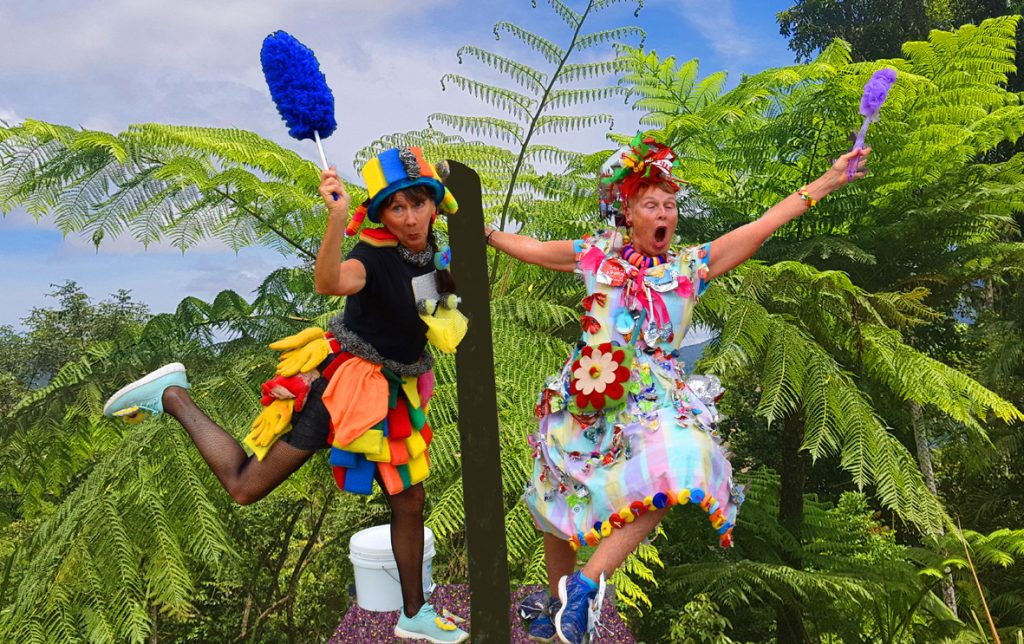 The Cosmic Cleaning Ladies (Alison Lee & Sue Lee) are a Cairns based, versatile, dynamic and quirky duo who perform off-the-cuff sketches, songs and dances that relate to wherever they perform. In a festival or expo situation they rove around bringing a smile to many faces. Their colourful costumes and wacky brand of humour fit well into any festival. People love to have their photographs taken with this highly interACTive act , or to join in the fun they create.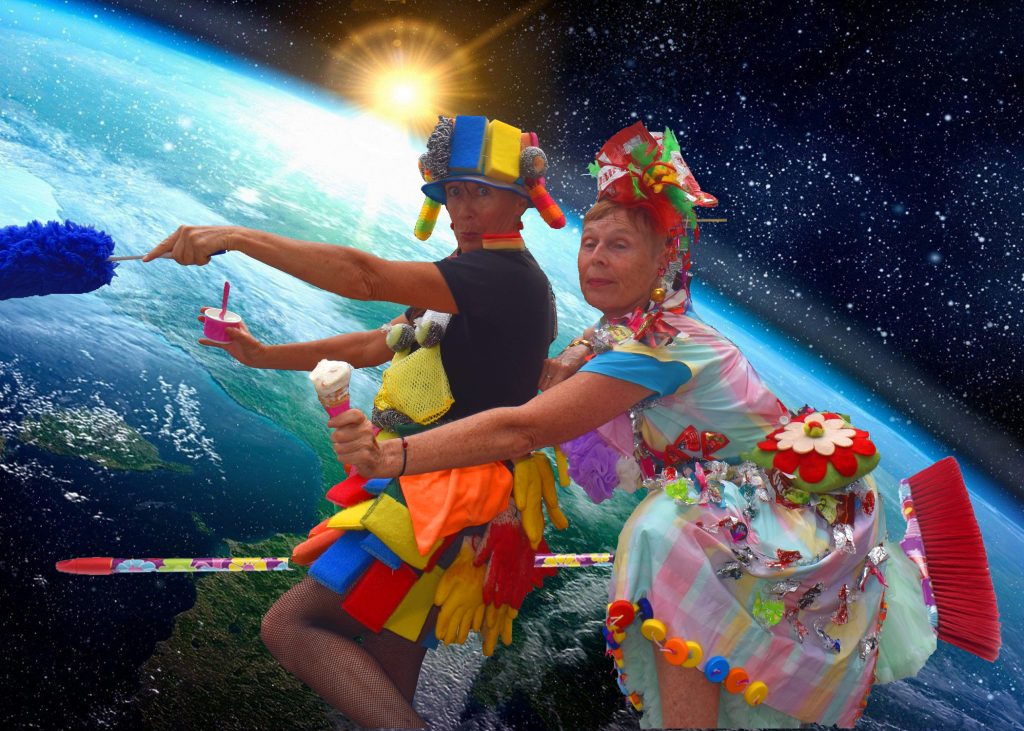 Colliding in Cairns in 2017, seasoned artists, Alison Lee and Sue Lee, morphed their respective characters, Doris Gladden and Susie Scrubber, into the Cosmic Cleaning Ladies
Alison and Sue share training across several disciplines, including dance, clowning, visual arts, physical theatre, and improvisation. They both have extensive backgrounds in the arts and as educators, enabling them to work sensitively with audiences, bridging gaps and raising awareness with humour and spontaneity.
Bio: The Cosmic Cleaning Ladies have performed at a variety of festivals and celebrations in Australia and abroad. These include:
Cape York Expo, Cooktown (2021), Cairns Esplanade Opening- 2021; Cairns Eco Fiesta (2021,2019, 2018, 2017); Carnival on Collins, TANKS (2019, 2018, 2017); Palm Cove Markets (2018, 2017); Wallaby Creek Festival (2021, 2019, 2018, 2017); Tablelands Folk Festival (2020, 2018, 2017); Cairns TANKS Vol Expo (2019, 2018); Cairns Base Hospital- clown doctoring (2019); Cairns Senior Citizens (2019); Jeju International Experimental Arts Festival, South Korea (2019) – supported by RADF funding.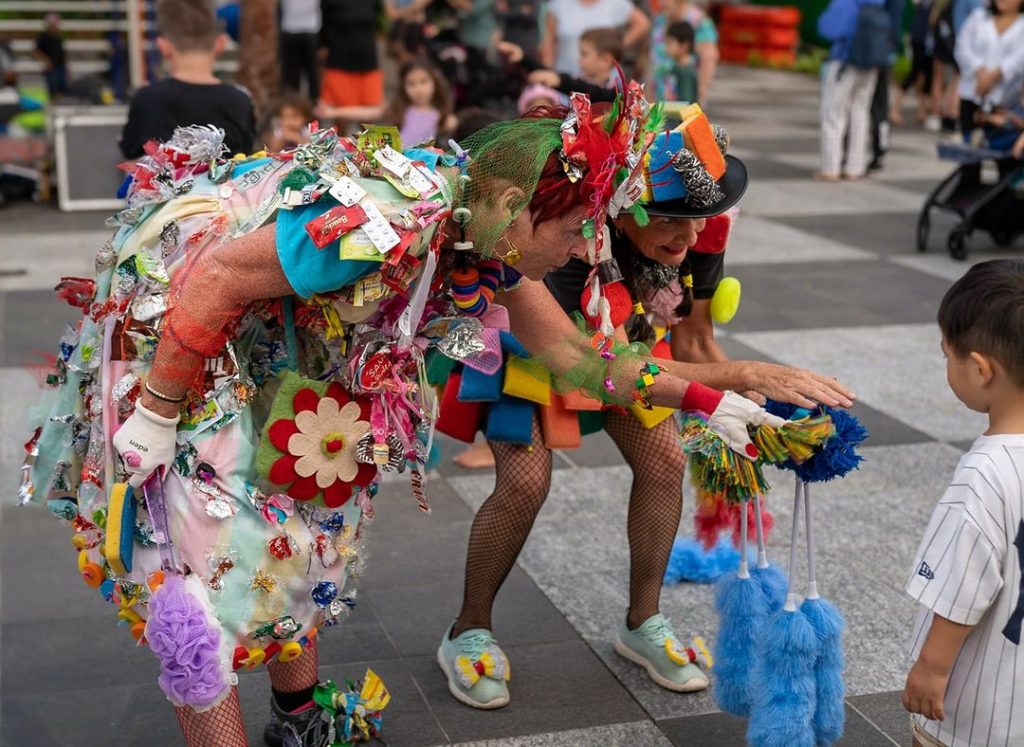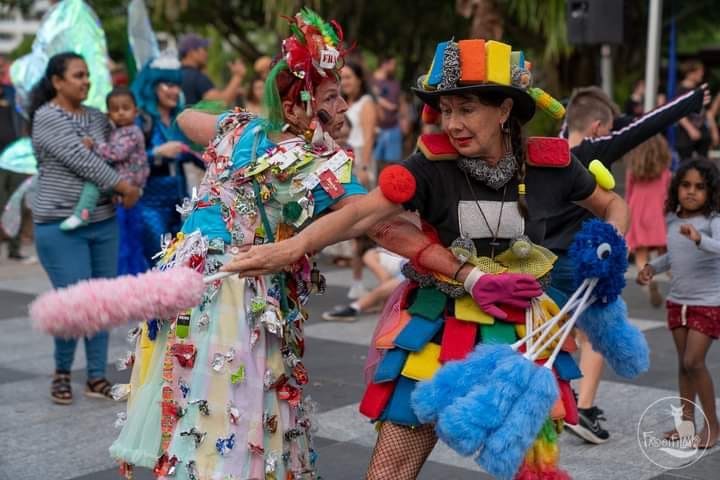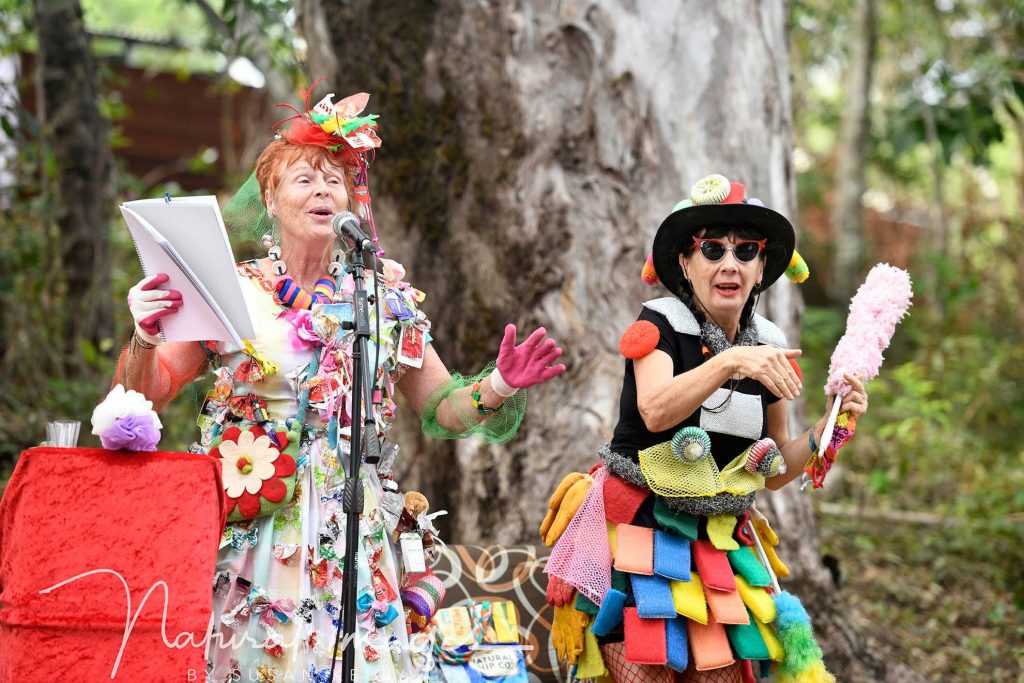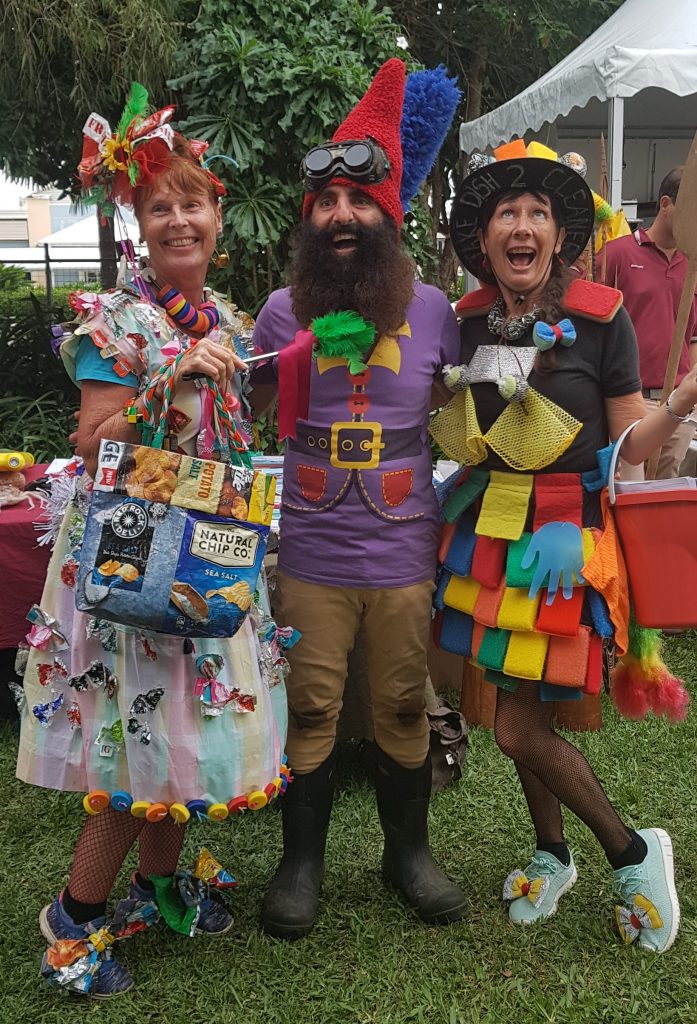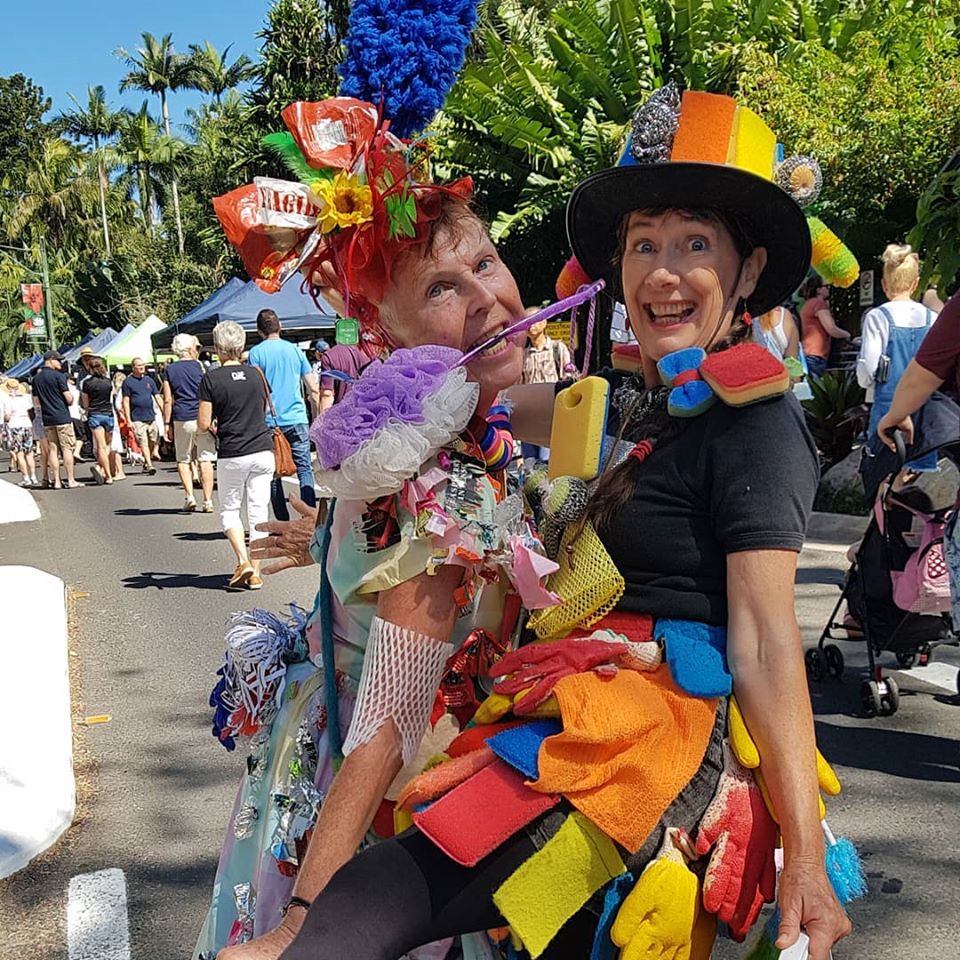 Click on the facebook icon below and send us a message.
We'd love to hear from you.
Contact Us: Cosmic Cleaning Ladies on Facebook Messenger

Follow us on social media for photos, videos and our latest news